Prep 10 mins
Cook 15 mins

I'm always looking for different ways to cook carrots. Adapted from their website.
1 lb sliced carrot, cooked
1⁄2-1 tablespoon Mrs. Dash garlic and herb seasoning
2 tablespoons butter
2 tablespoons brown sugar
Directions
Melt the butter in a medium saucepan.
Add 1/2 teaspoons Mrs. Dash and sauté for a minute.
Add the brown sugar and mix until dissolved.
Add the cooked carrots and continue to sauté for about five minutes or until the sugar starts to glaze the carrots.
Taste and add more of the seasoning if you like.
Serve hot.
Reviews
Most Helpful
We really enjoyed these carrots for a change of pace. The brown sugar and butter were soooooooo good on the carrot slices. The only thing I would change, is to add a bit less of the lemon pepper. Thanks for the easy and yummy recipe!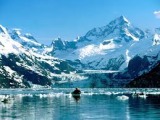 We do not get Mrs Dash here in Australia so I used a Master Foods garlic and herb seasoning (no added salt) and with the brown sugar made a lovely addition to the carrots. I scaled the recipe back to 2 serves which was plenty for 3 of us with other sides and Grilled Salmon With Tangy Cucumber Sauce I steamed my carrots but may have just overdone them a bit as once they went through the glaze they were very soft but still delicious. Thank you Lori Mama, made for Everyday A Holiday.

What a nice way to dress up carrots. Loved the combination of the brown sugar and the herb seasonings. Simple and good. Thanks Lori Mama for sharing. Made for Holiday Tag.