Rita1652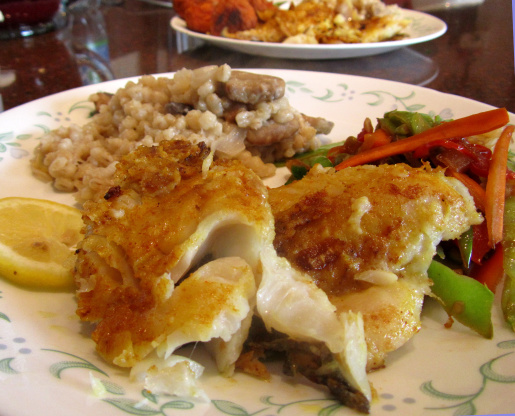 DH saw whiting and wanted it! So I found this among the ZWT 6 recipes. I loved the spices. I had 2 fillets cut the recipe to 2 servings. I am not fond of pan frying or deep frying but I did make it pan fried. I brought back memories! Almost like smelts. We did enjoy. Made for ZWT6 Thanks.
Combine the cumin, turmeric, paprikas, and 1/2 tsp pepper in a small bowl.
Sprinkle the fish with about 2 tsp of the spice mixture and a little salt if desired. The fish can be covered overnight or cooked immediately.
When ready to fry, lightly coat the fish in flour, shake off the excess, and lay in a single layer on a tray.
Pour enough oil in a frying pan to coat the bottom and heat over medium heat.
Cook the fish in batches, turning only once, until golden brown on both sides.
Transfer the fish to a paper towel-lined plate to drain.
Serve warm or at room temperature with lemon wedges.