Prep 30 mins
Cook 15 mins

Posting for Fairy Nuff to have a look at. These are a very popular biscuit (cookie) in Australia, and this tastes pretty much like the bought variety.
Directions
Cream the butter and sugar until light and fluffy, add the egg and vanilla and beat well.
Add sifted dry ingredients and coconut, mix well.
Roll teaspoonfuls of mixture into balls, shape into ovals and place on lightly greased oven trays, rough up the surface with the back of a fork.
Bake in a moderate oven 10 to 15 minutes or until golden brown.
Remove from the oven and cool on a wire rack.
Put a teaspoon of jam in the centre of half the bisuits (cookies) and a teaspoon of prepared filling in centre of other half of biscuits (cookies).
Press the two halves gently together.
Filling:.
Cream butter and sifted icing sugar until light and fluffy, add the vanilla, add the milk gradually, beating well.
Reviews
Most Helpful
I tried Monte Carlos for the first time and loved them so I tried making them for a bake-off at work. This was the recipe I used and I won the bake-off, they were delicious!
Delicious! I used shredded coconut because that's what I had on hand. I got 15 sandwiched biscuits from this recipe. I will add more icing sugar to the filling mixture next time to get a fluffier filling. I subbed vegan spread for the butter and Ogran 'No Egg' for the egg.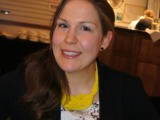 These biccies taste far better than the bought variety. I am pleased to have found a recipe as I used to make them years ago and lost the recipe - this is the exact same recipe I lost. BEAUTIFUL BICCIES!!!