Minty Indian Zucchini (Tabbakh Ruhu)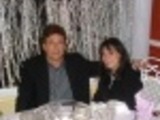 The Indian dish, Tabbakh Ruhu, translates to "spirit of the cook". During the summer months, when zucchini is so plentiful, we're always looking for new ways to make it. Try this!
Directions
In a large skillet, heat the oil over medium-high heat and add the remaining ingredients. Stir until mixed and saute for 15 minutes or to desired tenderness.
Reviews
Most Helpful
Very delicious way to make zucchini! Luckily I had plenty of fresh mint, so I could use it, and I'm sure it makes a huge difference. Thanks for sharing!
Made for ZWT 8 / India for the Lively Lemon Lovelies

This was a nice way to fix zucchini. I too, am always looking for different ways to fix this very plentiful vegetable! I eradicated my mint because it was becoming an invasive nuisance, and to my surprise I couldn't find a single sprig of it left! I had to use a bit of dried, but I think fresh would be better. What I found interesting was the addition of the mustard seeds. I wouldn't have thought of it, and we loved the flavor it added! I will use them often in my sauteed zucchini!

Very simple, very nice. We also seem to eat a lot of zucchini and its always nice to have a bit of a change. To my dismay, all my fresh mint has perished in our cold snap (winter here), so I had to use dried, nonetheless, very good, but I would use fresh by preference. This was made for ZWT8, thank you Jackie!