Rita1652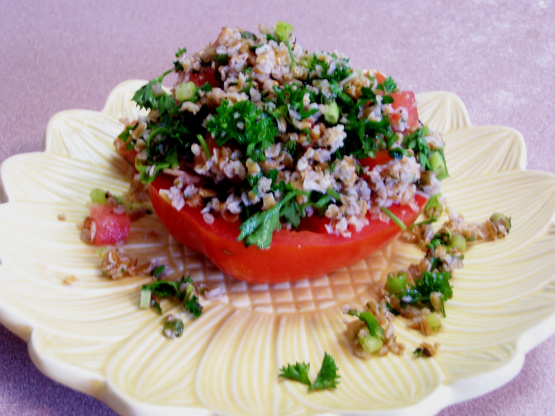 For world tour. Cook time is soaking bulgur.

This reciepe is wonderful. Its nice and light, not too heavy and nice to eat with a light White fish.
Soak bulgur in cold water for 3 hours.
Drain bulgur; mix with remaining ingredients, except for lemon slices.
Place salad in a serving bowl and garnish with lemon slices and serve.