Mint Mojito Chicken Wings
ChefLee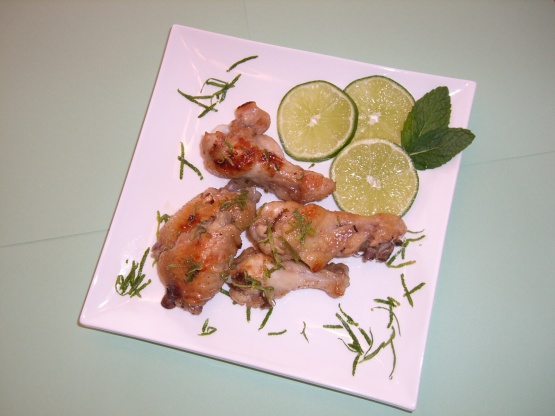 I made these up because I love mojitos and I really love chicken wings!! I thought they had a great tangy sauce. I hope you like them!
Preheat oven to 450 degrees F.
Mix all your marinade ingredients together in a bowl.
Lightly grease a glass baking dish and place chicken in it.
Pour marinade over chicken.
Bake for 35 minutes, stirring occasionally.
Transfer chicken to plates and drizzle pan juice on top.
Grate lime zest over the wings and garnish with mint.