Mini Bacon & Zucchini Pies
Sara 76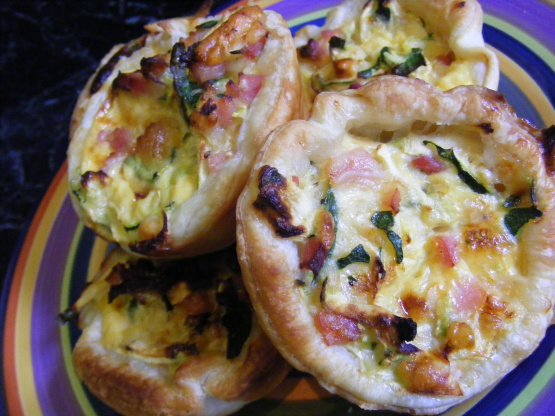 This is a great little recipe I came up with yesterday, to use up some leftover ingredients! They are great hot, or cold! You can make these as written, in a muffin pan, or make small free form pies by cutting the pastry sheet into 4 squares, and placing a spoonful of filling in each square, then pinch the sides up to form a parcel. I have posted pics of both.
Cut pastry sheets into 5 rounds each, and line a large cup muffin tray with the rounds.
Mix all other ingredients together.
Spoon mixture into pastry cases.
Bake at 200 degress for 15-20 minutes.