Midnight Sun Bread for Bread Machines (Abm)
dicentra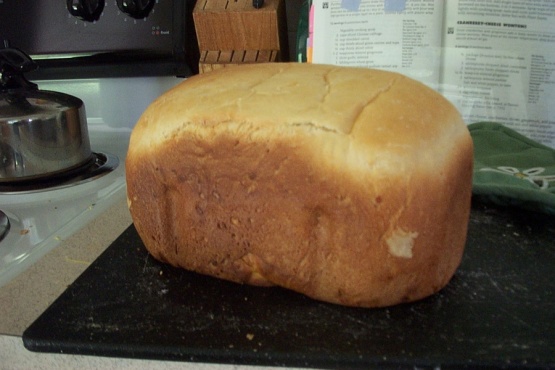 This bread is great for chicken salad sandwiches. Recipe from "Bread Machine Magic." Recipe makes 1 1/2 loaf.
Place all ingredients in bread pan. Select Light Crust setting and press Start.
After baking cycle ends, remove bread from pan, place on cake rack and allow to cool for 1 hour before slicing.