Microwaved Lemon Glazed Parsnips
Bergy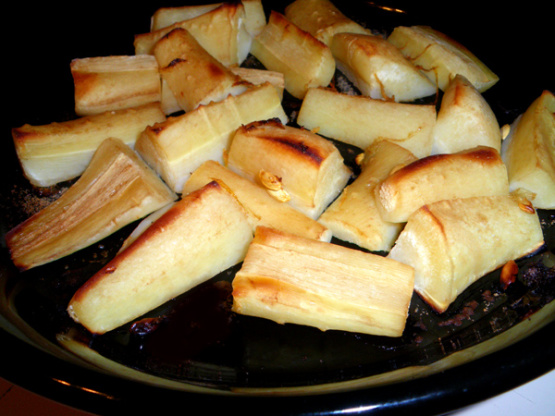 Makes a nice change from roasted parsnips. Quick and easy to make.

Top Review by Bergy
I baked these in the oven but I precooked them until just done. I did this step earlier in the day.Then placed them in a baking dish used Splenda brown sugar, Sprinkled the sugar, lemon juice & zest over them - Popped them in the oven 20 minutes before serving. The lemon is wonderful with the parsnips Thanks Jen for a recipe that will be repeated
Peel and cut parsnips into 1/4's lengthwise or thick sticks.
Combine with other ingredients in a microwave safe dish.
Cover and cook on medium power for aprrox 5 minutes (more or less depending on the wattage of your microwave).
When tender, remove from oven and stand covered for 5mins before serving.
Sprinkle with finely chopped parsley if desired and serve.