Lainey39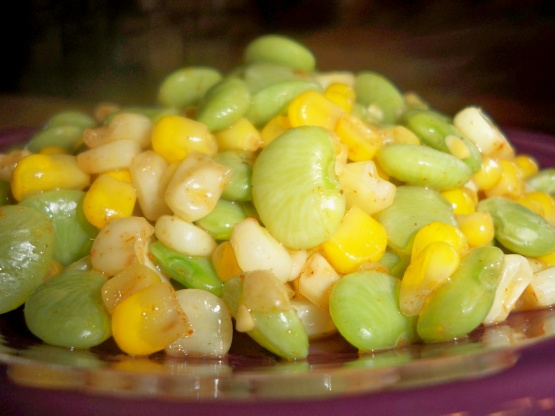 It ain't the real deal, but its pretty darn tasty in a pinch. This is easy freezer stuff to always have on hand.

I used the frozen corn, limas and a standard creole seasoning (not TC's), but a good brand, I also added okra cuz I had a little I wanted to use up. Great quick recipe. It would be just as good without the okra, I just wanted to finish it. I love limas, so I really enjoyed it. My son ... well he hates beans so his review doesn't count. I like it very much
Place the lima beans in a covered glass dish with the 1/3 cup water and microwave for 2 minutes.
Stir in the corn, re-cover, and microwave for 5 more minutes.
Drain off water and stir in butter. Season, to taste, with Creole seasoning.