Microwave-Steamed Zucchini
My daughter and I love zucchini this way. So easy....no chopping, dicing, etc. Give it a try, and use one zucchini, or as many as you need. I use non-fat spray, so extremely diet-friendly. Parmesan cheese or bacon bits are good additions.
Directions
Slice zucchini lenth-wise, not cutting all the way to the bottom.
Open slightly and spray interior with butter.
Sprinkle interior with salt and pepper.
Wrap in plastic wrap and place in microwave. Microwave for 5 minutes on high power.
Let stand for two minutes, remove, and cut in wedges.
Voila.
Reviews
Most Helpful
Delicious! And I don't think it could get any easier. It was surprisingly delicious considering the simplicity and so few ingredients in this recipe. This will my standard way of preparing zucchini from now on. Thank you for sharing your recipe, Denibates. Made for Best of 2012 tag game.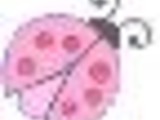 So simple and so good! I used a few squirts of butter flavor spray, a little salt and plenty of pepper. Quick easy side dish or any-time snack - thanks for sharing this! Made for Fall PAC 2012
Made this with some discovered zucchini in the back of the fridge. It was as if I was like a squirrel who found some nuts he forgot he hid. Except I'm not a squirrel.