Microwave Southwestern Pita Pizza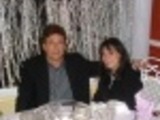 From Good Food Magazine March 1988
Directions
Combine enchilada sauce, lime juice, and cumin in small bowl.
Place pita, smooth side down, on microwave-safe plate. Spread sauce evenly over top, then sprinkle with chorizo, corn, ch3ese, scallion, and jalapeno.
Microwave on HIGH until cheese melts, about 30 seconds.
Garnish with coriander.
Reviews
Most Helpful
I love the ease and quickness of this recipe. I made two pita pizzas for me and my son. We both loved it. Thanks! Made for Culinary Quest 2 - Tex-Mex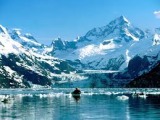 used salsa very easy made for 1 zaar wt 8 try this fast in microwave

A solid five star endorsement from my household-in fact if we could we would probably give it more.
This is a great little supper that is just perfect for when time is short but tastebuds are being demanding.
We loved everything about these,the flavours were so balanced and the textures so great...delicious!
I really loved the use of enchilada sauce rather than a tomato one, and I think that cumin and lime are just meant to be used together, and often so sadly overlooked.
We even made these a couple of days after we first had them, but this time we used shredded leftover chicken instead of chorizo, and threw on some finely diced peppers too-the possibilities are endless and the end results are yummy.
Thank you so much Jackie for a fab recipe that can also be adapted to suit my mood or the contents of my fridge...not to mention the fact that I can be stuffing my face within minutes of starting to prepare it (so important!!).
I'm keeping this one..and DH wholeheartedly agrees!!
Made for PRMR.