Ms B.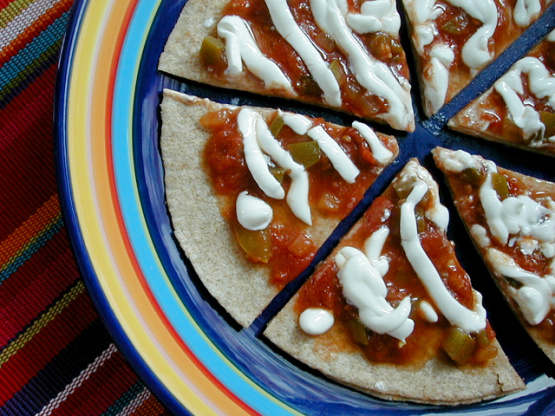 Needed a quick meal in the dorm room a college, so I threw together some stuff I had in the fridge.

This is an excellent idea that provided many lunches and diners this past semester. I used siracha instead of salsa, partly because that's what was available.
Lay out one tortilla, and spread evenly with cheese.
Microwave for 30 sec and place second tortilla over the first.
microvave again for 40 seconds.
Mix sour cream and salsa and spread over top.
Cut and eat.