Kim127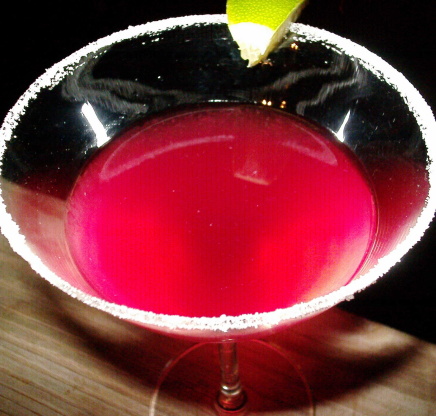 This is a combo of a Cosmo and a Margarita.

I won't give an official rating here as I altered the recipe a fair bit BUT let me say this was an EXCELLENT drink. Instead of lime juice/sugar I used Lime Cordial and instead of Triple Sec I used Cointreau...... turned out wonderful!
Place all in a shaker with ice and shake well.
Dip rim into cranberry juice then sugar.
Pour into the glass and garnish with an lime slice.