Massa De Pimentao (Red Paprika Paste)
Satyne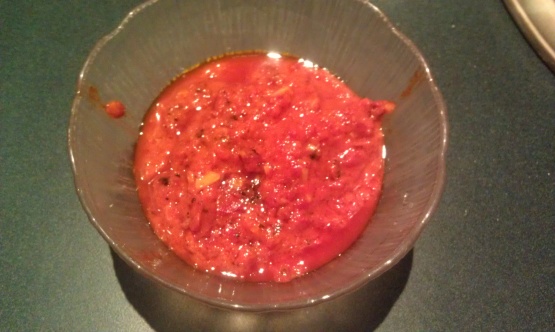 This is a popular condiment in Portugal to accompany meat, poultry, fish, specifically grilled. It keeps for about 2 weeks in an airtight jar in the fridge. Preparation time does not include 24 hours marinating time. Cooking time is a guess - depends on your oven grill. You can also grill the garlic, too.
Wash and quarter bell peppers.
Combine with salt and let stand for 24 hours at room temperature.
Preheat oven grill, thoroughly wash salted peppers, pat dry.
Place on baking tray, skin up, under the grill and bake until skin gets black.
Let cool a bit, then remove skin.
Puree with garlic and olive oil in a blender or food processor.
Store in airtight jar in the fridge for up to two weeks.