Mashed Roasted Sweet Potatoes With Parmesan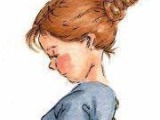 This simple dish couldn't be any more delicious! Goes great with Pork or chicken.
Directions
Preheat oven to 400*F/200*C.
Scrub the sweet potatoes, wrapping individually in foil while still damp.
Place directly on the oven rack and roast for about 1 hour, until they're soft to the touch. Cool slightly before removing the foil.
While still warm, hold over a bowl and let the skins slide off, letting the flesh drop into the bowl. Discard the skin and mash the flesh along with the olive oil and cheese, seasoning to taste with the salt and pepper.
Pile the fluffy mass into a hot serving bowl and garnish with a sprinkling of Parmesan Cheese.
Most Helpful
Really good! Thanks!
What a great tasting dish. You can really taste the Parmesan ever so slightly. It did not over power the taste of the sweet potato. I'm so glad I found this just in time for making Maple Roasted Pork Tenderloin #65911. They went very well together. I was surprised how easy the skins did fall off. This is a keeper.