Rita1652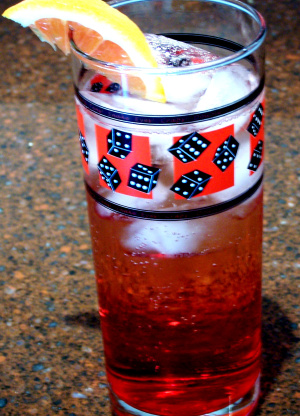 I confess I am not much of a drinker except for a good margarita if in the U.S. + white wine coolers or Bailey's w/coffee here in Iceland. I had a stomach virus recently & DH insisted I down a slug of Campari. He said it was an excellent remedy & I was the arguing skeptic, but he prevailed. Maybe it was just time for me to get better anyway, but he felt vindicated when I did. Curious after this, I went to the Campari website, found a recipe for this cocktail & fell in love w/the name. The quinine ingredient of tonic water + medicinal effect of Campari? Hmmm - maybe! I will leave the vertict on its taste worthiness to those of you who try it.
Pour campari into highball glass over ice.
Add tonic water, stir & garnish w/an orange slice.
SERVING TIP: For all cocktails where you will use a mixer - Freeze the mixer in ice cube trays, use them to fix your cocktail & avoid the watered down effect of regular ice cubes.