We like these tender wings! A lower carb version to curb a craving. Prep and cook times do not include marinating time. Hope this keeps your low carb diet interesting!
Directions
Mix all ingredients except the wings in your mini-cuisinart until blended.
Put wings into a gallon ziplock baggie and pour marinade over the top, smooshing the baggie to coat well and marinate 2 - 24 hours turning the bag over when you think about it.
Cover a jelly roll pan with foil and spray well. Layer the wings so they are not touching and cover with foil that has been sprayed. Bake for 2 1/2 hours at 300* and then finish them on your grill to give them a nice crispy skin. Be sure to spray the grill so they don't stick and turn them frequently.
Reviews
Most Helpful
Marinated for 24 hours/over nite and followed exactly. I agree with other reviewers, talk about fall apart tender! I might add some hot sauce next time, but this was perfect they way it was. Thanks for posting!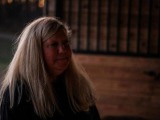 WOW these were fall apart tender. I had 8 wings (tips removed) with a total weight of just under 1K and initially baked at 150C fan forced and checked at 2 hours, removed the top foil and cranked the oven up to 180C and put back in the oven checking at 15 minutes and they were nicely browned on top and went to turn but the first one just fell apart so covered with the foil and left for 10 minutes and they could be plated up with ease and will look forward to trying this with drumsticks in the future. Thank you Secret Agent, made for All you Can Cook Buffet.

Tender, falling off the bone, flavorful chicken wings. I made these to take to my in-laws Memorial Day cookout. I had a 4 pound bag of wings so I double the marinade ingredients and let the wings marinate overnight. I cooked them in the oven for the designated 2 1/2 hours and then took them to my in-laws. My brother-in-law put them on the grill for about 10 minutes. Once they were put on the platter, they were gone in a flash. Everyone kept commenting on how good the wings were. Made for Diabetic Cooking Tag Game.