Low Carb Crock Pot Pizza Soup With Diced Tomatoes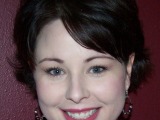 This is a variation recipe from "Mercy". More tomatoes, less sodium...
Directions
Place all ingredients in the crock pot except the cheese. Cook on low 8 hours. Sprinkle mozzarella cheese on each individual serving.
Reviews
Most Helpful
I brought this to work to share with the girls at the office. Everyone loved it! I added a can of black olives split in half.

Amazing!! I followed the recipe to the "t" except I used turkey pepperoni. The only thing I have to say is that it may be low carb, but the sodium count in this recipe is very high. But, otherwise, it was superb!!