Little Pink Pearl (Non-Alcoholic)
gailanng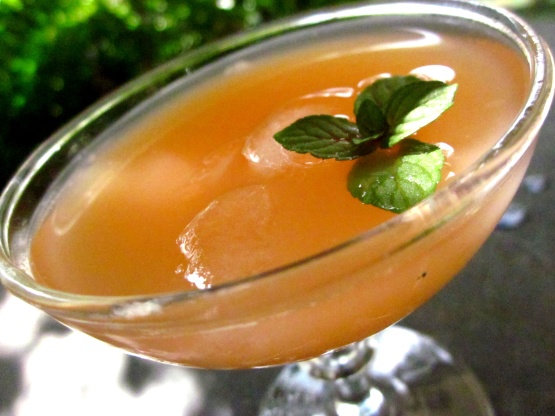 I've NEVER heard of Orgeat (pronounced or-zhat), but I've got it on order via internet. Orgeat syrup is a sweet syrup made from almonds, sugar and rose water or orange flower water with a pronounced almond flavor. It's primarily used to make cocktails, especially the Mai Tai.
Place a cocktail glass in the freezer to chill.
Place the grapefruit juice, lime juice and orgeat in a cocktail shaker and fill it halfway with ice. Shake vigorously until the outside of the shaker is frosted. Strain into the chilled glass and garnish with the grapefruit slice.