Linda's Fantabulous Baked Potatoes
lazyme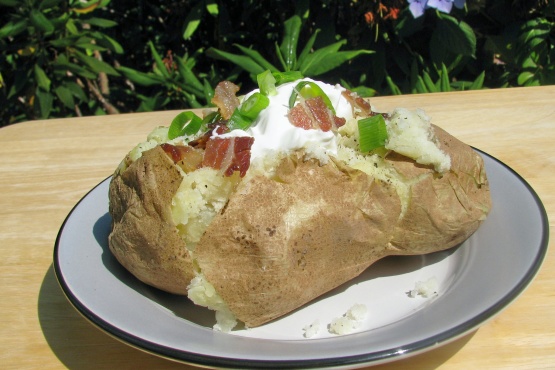 You have to try these potatoes to see how good they are. Don't rub them with butter or oil or salt before cooking. Don't wrap them with foil and keep the temperature of the oven high. Yummmmmmy!
Preheat oven to 500 degrees. Yep, 500.
Scrub potatoes well, dry them, and prick with a fork all over. Bake for one hour. Yep, 1 hour.
Carefully cut potatoes open - they will be steamy and fluffy so be careful. Add optional toppings and enjoy the best baked potato you ever had!