gailanng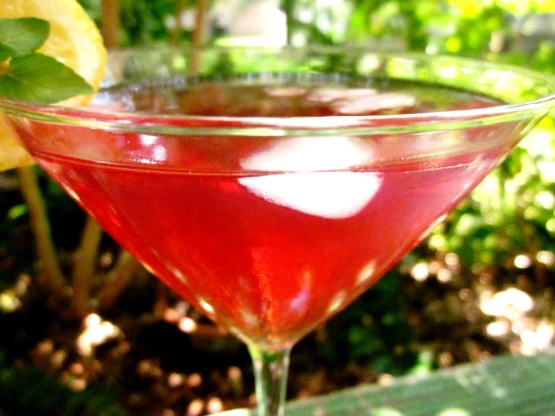 Found on this site : http://www.bartonbrands.com Quantity were not mentionned, so I had to guess.

Shared a couple with Sister#2 and I swear on my kids' lives, even falling down drunk, I am quite adorable. Made for Everyday Is A Holiday.
Combine vodka, cranberry juice and a splash of Caravello Limoncello in a shaker with ice.
Strain into a martini glass and garnish with a lemon wedge.