If you have never turned your microwave into a steamer, this is a great recipe to try! It's easy, healthy, and the touch of lemon in this is lovely. Making it in the serving dish saves you the cleanup of stovetop steaming methods. This recipe is written for beginner cooks.
Directions
Cut broccoli into your choice of shapes. You can cut the head(s) longwise for spears, or chop off the stems and separate for florets, or chop the whole head(s). Whatever floats your boat. :).
For 4 servings, place in a microwave safe serving dish in the 1 quart range. It will cook down during the steaming process, so make sure that it mounds up nicely in the dish before steaming.
Put everything else on top of the broccoli.
Cover with plastic wrap (I am preferential to Press and Seal, but that is because I can't get the regular stuff to work). The idea is to completely seal this up (better than even a lid could do).
Microwave on high for 5 minutes. Take out with hotpads (cuz the dish will be HOT *grins*), and carefully remove the plastic wrap. Open AWAY from you, because steam burns.
Stir to combine and serve! :).
Reviews
Most Helpful
Nice simple broccoli dish. After reading the previous reviews, I skipped the lemon and just squeezed some on at the table. Thanks CraftScout for sharing this easy recipe. Made for Cookbook Tag.

This is very good! I omitted the butter and put in 1 tsp of olive oil. I put it in a microwave steam bag. It came out great! Thanks for sharing.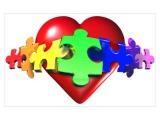 This was tasty and easy - what more could you ask for. I also had some dark shaded broccoli and assumed it was the lemon juice as well, but it still tasted yummy. I really like the method used, and will be making this again.