Annacia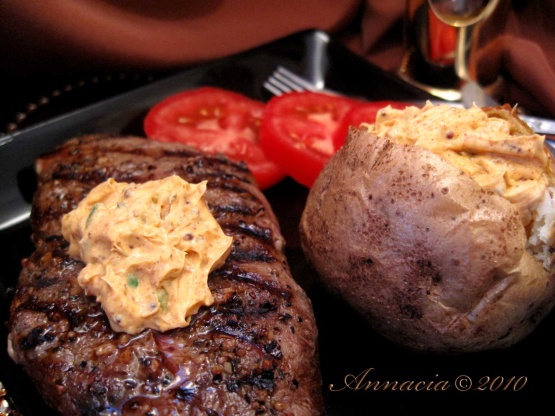 Can be used on poultry, steamed veggies, etc.

Absolutely great on the green beans that I made the other day, & I've also enjoyed it with broccoli & cauliflower as well as pasta!! This was definitely something out of the ordinary for us & I think I'll be keeping this recipe around! Many thanks! [Tagged & made in 1-2-3 Hits tag]
Blend lemon zest and garlic in food processor until finely chopped.
Add butter, mustard, lemon juice, scallions, thyme, paprika, salt, and pepper, and process.
Can be made 2 days ahead; bring to room temp before using.