diner524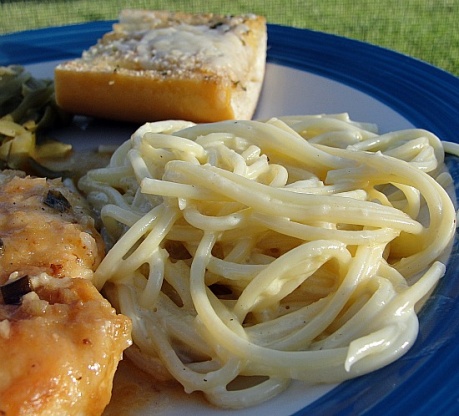 This just arrived in my Food Network Magazine and looks fast, simple and tasty. Serve with a fresh salad and crusty bread - YUM.
Bring large pot of salted water to boil.
Add fettuccine and cook as label directs.
Drain, reserving about 1/2 cup cooking water.
Meanwhile, melt butter in skillet over medium heat.
Add shallot and pinch of salt and cook, stirring occasionally, until lightly golden, about 3 minutes.
Whisk cream, egg yolk and lemon zest in a bowl.
Reduce heat to low and add cream mixture and cheese to skillet.
Cook, whisking until lightly thickened, about 2 minutes.
Season with salt and 2-3 teaspoons pepper.
Add pasta to skillet and toss, adding enough of reserved cooking water to loosen sauce.
Divide among bowls and garnish with more pecorino.