I adapted this simple recipe from Sara Moulton. Please note that the herbs and salt are divided - part for the fish and part for the sauce. You can use dried or fresh herbs, and you can use any light fish. The dried herbs I use are Herbes de Provence (a blend of thyme, marjoram, rosemary, basil, fennel, sage, and lavender) I'm sure various combinations will work. Or you can use 1/2 TBS each fresh chopped herbs: chives, chervil, parsley and tarragon from the original recipe.
Directions
Combine flour, half the herbs, and half the salt.
Season the fish with additional salt and pepper, then dredge in flour mixture to coat, shaking off the excess.
Heat 1 TBS butter in a large skillet over moderately high heat and cook fish 3 minutes on each side. Remove from pan.
Reduce heat to moderately low and add butter pieces and simmer until a light golden brown, about 5 minutes.
Remove skillet from heat and stir in lemon juice, remaining herbs, salt and pepper to taste.
Pour over fish fillets.
Most Helpful
I used flounder and dried Italian Seasoning along with the lemon. This is a simple yet delicious and packed full of flavors that I love. My wife enjoyed it as well and complimented me on my special Valentine's dinner to her. Served with lemon rice and a medley of mixed vegetables it was greatly enjoyed.
We used Tilapia fish for this dish, and Herbs de Provence, Mrs. Dash, and a bit of garlic powder for the spices. Very light, with a good spice blend, the flavor of this dish comes thru in a grand style! Thanks for posting. :)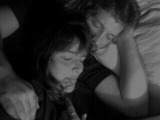 This was my bf's first taste of Dover Sole and I hadn't had it myself in at least 10 years. Not very good with knowing what herbs go well with what, I took Recipe Reader's advice, and used an Herbes De Provence recipe (Recipe #18565), an herb combo I have never had or made before. I was only able to afford just over a half lb of Sole, but kept the rest of the ingreds the same, but doubling the lemon juice at the end. (For ,58lbs, half the flour mixture would have worked fine.) This didn't get very crispy, but I was afraid to overcook it. It was done very quickly and smelled lovely while cooking. Went well with white rice. I used Smart Balance with Flaxseed Oil spread for the butter. Very nice flavor overall and the herbs were very nice. I definitely miss eating Sole, it's just usually quite expensive. My bf said "Hm, this is pretty good, not fishy tasting at all." I enjoyed trying this recipe and will most likely make it again if I can get Sole (I had to check several stores to find it). Made for Please Review My Recipe tag game. Thanks for sharing Recipe Reader! :) I have an addendum to make; bf decided he didn't like this much (not the recipe's fault). He said he liked the flavor but not the texture (mushy). I don't think that could have been remedied with this technique. The only other option would have been to overcook it and that wouldn't have worked. It's still a very good recipe though!