Nimz1466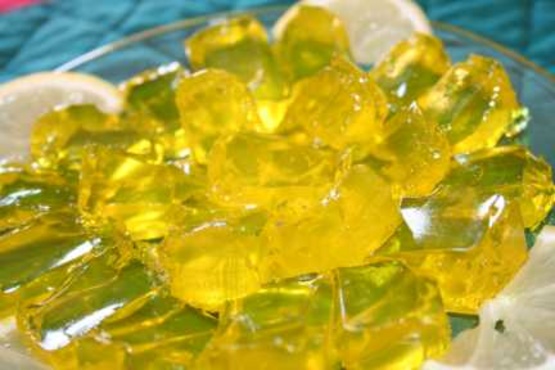 In response to a recipe request. Just remember that there is alcohol in that pretty jello.

Used Orange and Red Jello instead. Very colorful way to get your friends tipsy in a hurry! I don't know why they don't sell these at night clubs. These are so much fun. (too much fun)
Make jello with the boiling water and stir to dissolve.
Let mixture cool some before putting in the alcohol.
Chill until firm.
Down them like shots.