Redsie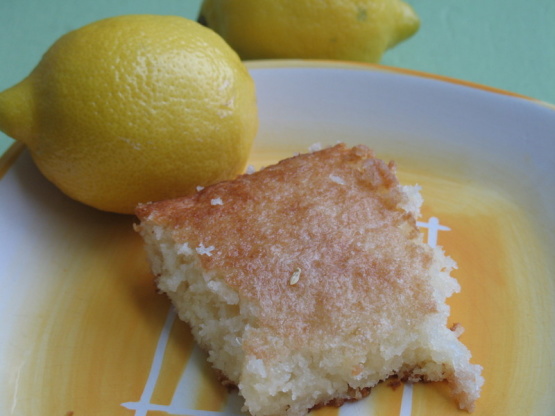 Easy to make. Very lemony. I like these because I always have the ingredients on hand.

Super simple. The only thing I changed was grease and SUGAR the pan, instead of grease and flour the pan. Lovely little sparkley cake!
Preheat oven to 350F.
Cream margarine and sugar.
Stir in eggs.
Stir in vanilla.
Combine flour, baking powder, and salt.
Stir into creamed mixture.
Stir in the milk until well combined.
Pour into a greased and floured 13"X 9"X 2" pan.
Bake at 350F.
for 25 minutes.
Combine lemon juice and sugar.
Spoon over hot cake.
Bake at 350F.
for 5 minutes.
Cut while still warm into squares.