Lemon-And-Spice Applesauce
Boomette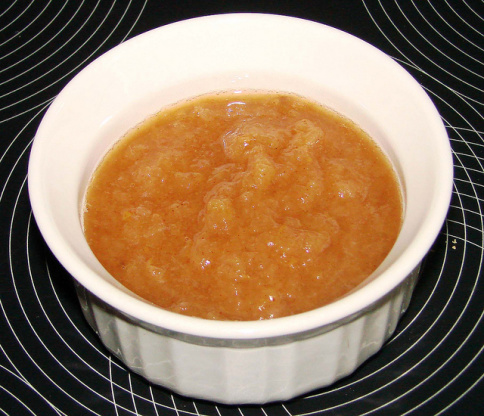 Got this from the "Better Homes and Gardens 2002 Annual Recipes, October" collection. I haven't tried it but it sounds absolutely fabulous!!!
In a 6 qt heavy kettle or Dutch oven combine apples, water, brown sugar, lemon peel, lemon juice and apple pie spice or cinnamon. Bring to boiling; reduce heat. Simmer, covered, for 40 minutes or until the apples are very soft, stirring occasionally.
Remove from heat. Stir in the vanilla. Mash mixture lightly with the back of a large wooden spoon.
Serve warm or cover and chill before serving.