Le Cirque's Linguine With Asparagus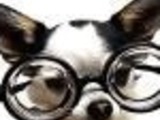 Another fabulous little pasta from the famous restaurant of Sirio Maccione. This is all about fresh quality ingredients, and is ridiculously simple to make.
Directions
Put asparagus in a pot of cold salted water, bring to a boil, drain and set aside.
Heat the olive oil in a large skillet.
Add garlic, tomatoes, scallions, pepper flakes and salt and pepper.
Cook over medium heat about 4 minutes, stirring occasionally.
Add Asparagus and cook one minute to warm.
Meanwhile, cook linguini in boiling salted water until al dente and drain.
Toss pasta into the sauce and sprinkle with the basil.
Serve immediately with the Parmigiano.
Most Helpful
So good. I didn't par boil the asparagus, just added to the tomato mixture in the skillet. I did add some of the pasta water after the pasta was added to the sauce and topped with additional olive oil. Thanks Chef Kate.

I have never been to Le Cirque's for dinner but hope to someday. This linquine is awesome!! Followed the recipe exactly and it is so good. The asparagus is tender crisp and the tomato mixture has great flavor. All of this over the linquine makes a very tasty meal!

I made this for dinner tonight Kate and it is fabulous. Probably better with fresh basil but it is not available here right now so I used some that I had dried from summer. I love the texture and colors of the asparagus and the linguini together. Something different. I also did not add the red pepper flakes as hot and me do not go together but I did put on table for DH and DS to add. Apr 10, 2006 (edited to fix my typo errors)