Chemaine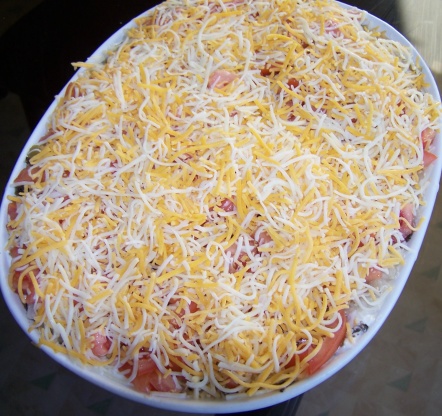 Add a layer of shredded chicken or browned ground beef to this popular Mexican dip.
Combine beans and seasoning mix; spread in an 11x7 inch dish, a 9 or 10 inch deep dish pie plate, or a cast-iron skillet.
Layer dip and remaining ingredients in order listed.
Serve with corn chips.