Rita1652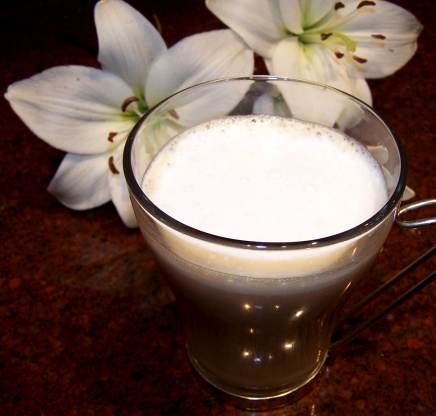 Tasty warm espresso drink. Good anytime, but especially satisfying on a cold frosty morning.

Delicious! I don't usually take sugar/sweetener in my coffee, so naturally I found it a bit sweet... but the honey added a beautiful flavour. Made with my espresso machine, used a double-shot of espresso (which equates to a quarter of a cup anyway). Cinnamon on top.
In a latte cup, stir together honey and remaining ingredients.
I do not have an espresso maker, so I brew strong coffee and heat the milk and honey until frothy in my Mochalatte appliance.
Timing depends on your coffee appliance.