saolao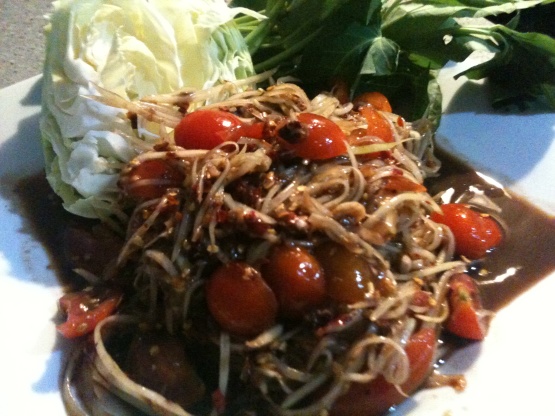 Lao people favorite food to eat.. I's very yummy..
Thank you so much for sharing!<br/>Never realise how easy it is make this :)
Using a large mortar and pestle and pound garlic and chilies together.
Add shrimp and crab paste and continue pounding.
Add papaya than add the rest of the ingredients and use a spoon to help mix ingredients together.
Taste and adjust to your taste, its should be sweet, sour, salty and hot.
Enjoy.