Annacia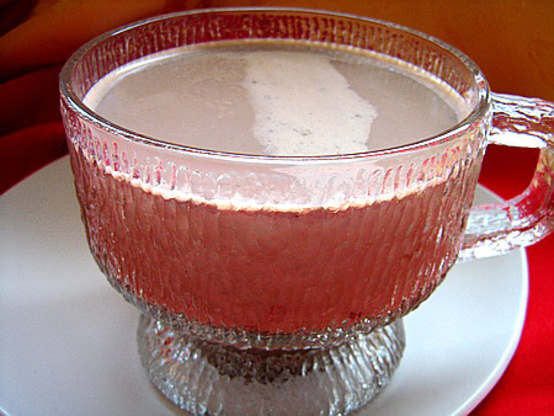 For Anne McCaffrey fans - a chocolate coffee drink from Pern.

I used unsweetened chocolate in this and added some Splenda to taste. The cinnamon was upped to 1/2 a tsp and the coffee to a Tbsp (personal preference on upping those 2 ingredients). I used 5 tsps of mix in a giant mug and sat back to enjoy it steaming hot with my feet up on a very chilly Nov day.
Mix all ingredients together.
Use two to four teaspoons of mix per cup of boiling water.
Stir well. The klah should be thick, much like hot cocoa.