day-hee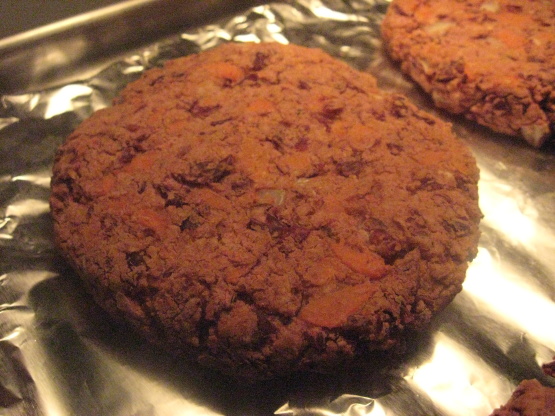 Use any spices you feel necessary

I loved this recipe!! I used a food processor to "mash" my beans and steamed carrot, then I added a bit of diced onion in with the chili and cumin... gave everything another quick spin and took the mix out to add bread crumbs and S&P. I was surprised at how nicely it formed in to patties and how well they stayed together. I baked mine on a lightly sprayed cookie sheet and flipped them for the last 5 minutes. They turned out with a lovely crispiness on the outside and the perfect moistness within. Fantastic kick of spice...I ate mine as a platter and my husband made a huge sandwich of 2 patties...we both piled our plates high with "taco type fixings" (tomato, onion, lettuce, salsa and sour cream)Filling and fabulous. I can see myself playing with tons of variations of this great bean burger! Thanks for a "keeper" alyseepoo.
Mash up kidney beans.
Then add spices, carrot and bread crumbs until they form patties.
Place patties in a baking dish and bake at 350 for 20min.