Johnny Jalapeno's Pineapple, Cranberry, and Jalapeno Chutney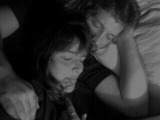 Simple to make, difficult to share, and even harder to put down. Excellent on baked ham. Being out on the prairie with a wagon full of canned goods, Johnny whips this up in no time. Look for more Johnny Jalapeno recipes here on Recipezaar!
Directions
Stir together pineapple, cranberry sauce, sugar, ginger, and salt in a small saucepan over medium heat and bring to a boil.
Reduce to low heat and simmer about 5 minutes till thickened.
Remove from heat and stir in jalapenos and shallot. Cover and chill until ready to serve.
Most Helpful
My husband loves this!!! thank you
Used whole berry cranberry sauce for this recipe & just 1 small jalapeno, along with the rest of the indicated ingredients & came away with an OUTSTANDING chutney! Might very well be excellent on ham, but it is also a wonderful dip for chicken fingers & a spread for multigrain bread squares or crackers! Absolutely a keeper! [Tagged, made & reviewed in Please Review My Recipe cooking game]
This is grand! I will make this anytime I need to have chutney RIGHT NOW. Delicious and made with ingredients that are easy to have on hand. I added some cayenne, cloves and cinnamon, but otherwise made as written. Thanks for sharing!