gailanng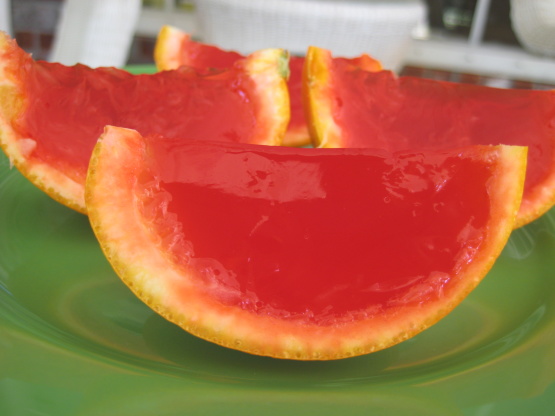 I made this many years ago to take to a Childrens Christmas party and the kids loved them. I had forgotten all about it until I saw someone bring a plate along to a party this year. So I searched and found this recipe on the Aeroplane jelly site. I made mine with red jelly in some and green in others for Christmas colours and it looked so good against the orange.
Make up the jelly with the boiling water and allow to cool slightly.
Slice the oranges in half through the ends. Scoop out a tablespoon of pulp from each orange half, and mix through the jelly.
Arrange the orange halves facing up on a tray, and carefully fill with cooled jelly and pulp.
Refrigerate until set, and then slice each half into wedges.