ImPat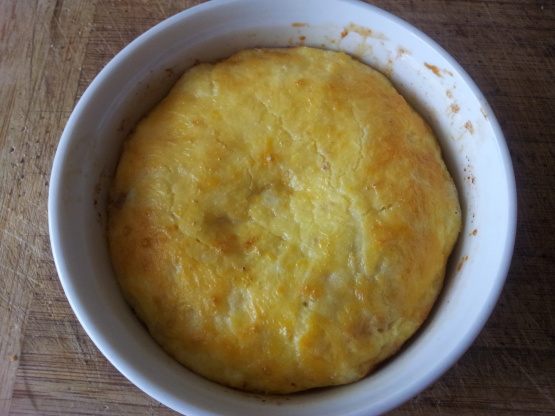 Found this recipe in the Food Section in the Chronicle newspaper quite awhile ago. This dish is supposedly adapted from "Omelettes, Souffles & Frittatas", (Chronicle Books 1999). NOTE: I always make this omelet with Ham instead of Proscuitto, and always, always use Gruyere cheese. Very easy dish to prepare, and tastes wonderful.
Preheat oven to 350.
Butter a 3-cup baking dish, about 6 inches in diameter.
Whisk the eggs in a large bowl until just blended.
Beat in the milk, salt, pepper, nutmeg, prosciutto and cheese.
Pour into the baking dish, drizzle melted butter over the top.
Bake for 20-30 minutes , or until set and lightly browned.