Italian Herb-Rubbed Lamb Chops
Prep 15 mins
Cook 10 mins

This is another one of those recipes that I threw together at the last minute and turned out delicious. The chops turn out crispy on the outside and slightly pink and juicy on the inside.
Directions
In a large skillet over medium-high temperature, heat olive oil until glistening.
Meanwhile combine oregano, rosemary, basil, sage, garlic powder, salt and pepper in a small bowl.
Sprinkle rub mixture evenly onto both sides of chops and gently rub/pat until it adheres to the chops.
Fry chops for 5-8 minutes on each side for medium-rare or until desired doneness is reached.
Reviews
Most Helpful
Great, simple dish! This was my first time cooking lamb chops and it couldn't have gone any better! Easy to follow and east to cook, but with great taste. My son loved them and said I did better than the Brazilian Steak House! I served them with mashed potatoes and sauteed green beans and snow peas. Also, mine were about an inch thick so I cooked them on a lower heat. Thanks for sharing!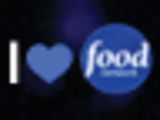 WOW...This dish was amazing. I have never had lamb chops before, so I didn't know what to expect. I have had gyros which is made from lamb, but this was nothing like the gyro meat. It was almost like a cross between steak and pork chops. The herb rub was the perfect flavor for the meat. The lamb I purchased was more like an inch thick so I cooked it at a lower temperature for a longer period of time. They turned out perfectly. The lamb was tender, juicy and loaded with flavor. This is going straight into my keeper file. Thanks for another great recipe, MarthaStewartWanabe. Made as an extra for the Februay 2010 Aussie/NZ Swap.