Instant Oatmeal Mini Cakes
T.Reece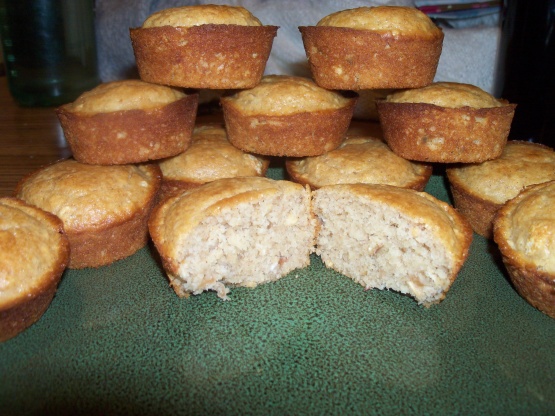 I was bored one evening and I was craving something with oatmeal. I scanned my cabinets to for ingredients I could experiment with and I ended up with Instant Oatmeal Mini Cakes! They are great by themselves, with syrup, jelly, butter or even with Chili! They satisfied my craving!
Preheat Oven for 350 Degrees!
Remember to mix all DRY ingredients together first then add the WET Ingredients next and mix well.
Make sure you spray your cupcake pan well!
Fill each cup 3/4 of the way.
Bake for 22 Minutes.
This Recipe makes around 24 Mini Cakes.
HOPE YOU ENJOY! : ).