rpgaymer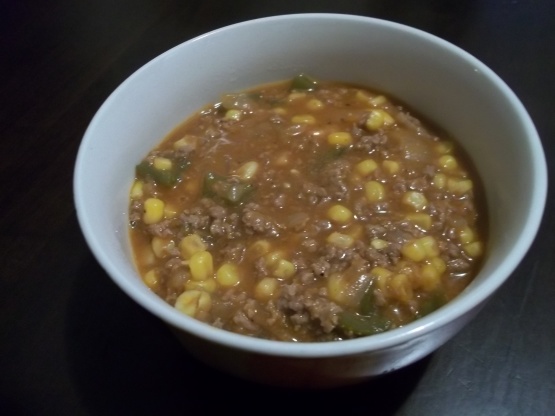 Another recipe from one of my vast collection of cookbooks. This tastes like "cooked all day" but actually it doesn't take all that long. Great with a salad and big chunk of cornbread!
Place butter in large sauce pan and begin to melt.
Add onions and peppers and cooking until tender.
Add ground beef and cook until browned.
Add corn,tomato soup, sugar, salt, pepper and Worcestershire sauce.
Cover and simmer 45 minutes.
Note: any of your favorite seasonings can be added to this at the same time you add the salt and pepper.