Iced Mint and Cucumber Gin
KateL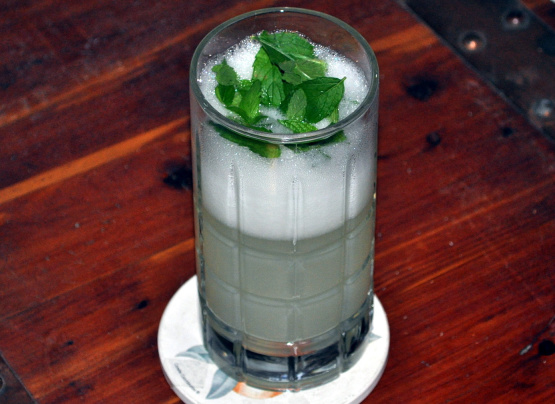 Right up my street! I did blend the mint with the rest, so refreshing and what a wonderful flavor. But bit mushy with the green. Never mind. The gin is not detectable at all, so you might as well leave it out. Or you might prefer to double it. Either way, gotta love it!
Place all ingredients but mint in blender.
Blend till well combined.
Pour into glasses.
Top with mint leaves to serve.