kolibri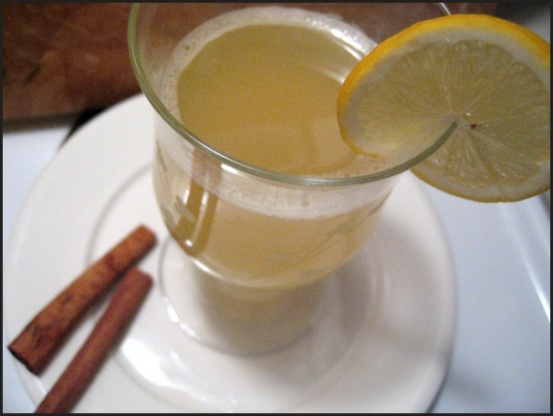 A delicious hot beverage that is perfect in cold weather and for holiday entertaining. Also a wonderful drink if you are feeling a bit under the weather as well! Tastes especially good with ginger-bread cookies! Be sure to spike it with high-quality dark rum. This version can also be chilled. Recipe adapted from Suzanne Lombardi from Star Cookies.

Love it, love it, love it ...knew I would. I did replace the sugar with Splenda and used a real cinnamon stick. Tangy and sweet, it goes down very nicely. I have been mixing lemonade and rum for ages but this was the first time I've had it hot. I think I'll be drinking it all next winter.
In a medium saucepan combine water, lemon juice and sugar and simmer over low heat, stirring frequently, until sugar dissolves. Stir in the rum.
Pour into warm mugs, garnish with lemon slices & candy swizzle sticks.