Hot Cheddar Beef Submarine Sandwiches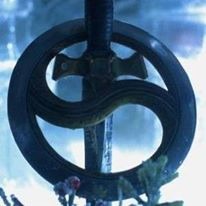 I made this recipe exactly as written and must say that it was very easy to make. However, no one in my family cared for the taste of it. I thought it was way too cheesy…the cheese totally overwhelmed the taste of the beef. Actually, other than the taste of the cheese, we thought the sandwich was a little on the bland side. If I were to make this again, I would cut down on the amount of cheese used and add some additional spices to perk up the taste just a bit. Sorry I couldn't rate this one any higher…usually I love your recipes! I did really love that it was so easy and quick to put together, so I may play around with this recipe and see if I can tweak it just a bit to please my family.
Cut a thin slice off the top of each submarine bun; set top aside.
Hollow out bottom of bun, leaving a 1/2 inch shell; reserve 1/2 cup of bread.
In a skillet, cook beef, green pepper, onion, and garlic until meat is browned; drain.
Stir in soup, Worcestershire, reserved bread, and oregano; mixing well.
Spoon mixture into buns; top each with a slice of cheese.
Replace tops.
Place sandwiches on an ungreased baking sheet.
Bake at 350 degrees for 5-7 minutes or until cheese is melted.