dojemi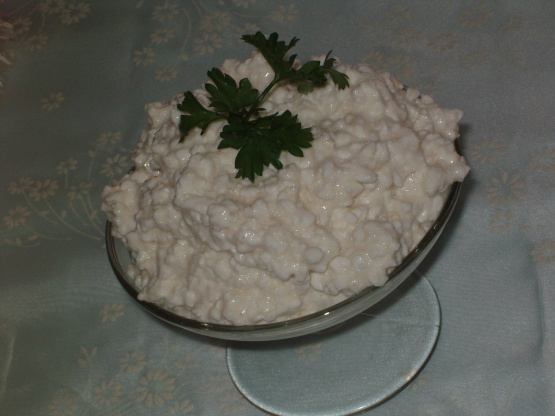 This is a simple delicious appetizer. I have never made it with red horseradish, but I suppose it would be "pretty" delicious too. Another hard-to-determine serving recipe.
1

container cottage cheese
white horseradish

1

package pita pocket bread (cut into 1/8")
Add white horseradish (to your taste) to cottage cheese.
Mix well.
Slice open Pita-pocket, cut into 1/8's and put on baking sheet.
Toast in oven till lightly browned.
Serve with cottage cheese mixture.