KellyMae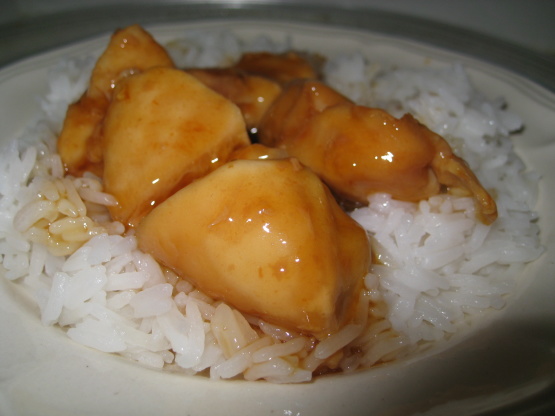 This was good. I did add some seasame seeds and served it with rice and broccoli. It was very sweet, I think next time I make it I'll add some vinegar and green onions to give it some tang and spice it up a bit.
Cut off tips and discard. Cut chicken wings into 2 parts. Sprinkle with salt and pepper.
In a bowl combine honey, soy sauce, oil, ketchup and garlic, mix well.
Place chicken in slow cooker, pour honey mixture over top.
Cook for 6-8 hours on low.