berry271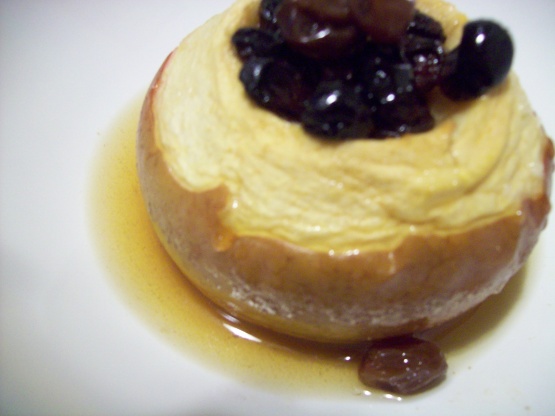 A simple sounding dessert found in the Dec/Jan 1999 issue of TOH. Submitted by Chere Bell
In a saucepan bring water, sugar, and honey to a boil, and remove from heat.
Core apples and peel the top 1/3 of the skin off each one.
Place apples in an ungreased baking dish and fill the empty holes (where the cores were) with the raisins.
Sprinkle any remaining raisins around the apples.
Pour the prepared sugar syrup over the apples.
Bake at 350°F uncovered until tender, about 1 hour, basting occasionally.
Serve with ice cream if desired.