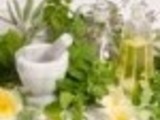 Ambrosia recipe is made with honey, coconut, orange juice, oranges, and bananas.
Directions
Gently combine orange slices and banana slices.
Combine the orange juice with honey and lemon juice; pour over fruit.
Sprinkle with coconut.
Most Helpful
My kids helped me make this to go with our breakfast this morning. Outstanding! Made this for ZWT 4 for Cafe ZMAAK Gypsies team.

Very easy, good, and attractive. Thanks for posting Sage/Rita. Made for ZWT4 for the Flying Dutchess' team.

Delicious. I used 2 oranges and added apricots and strawberries (as well as the banana). Used thyme honey for an authentic greek flavour. Perfect dessert.