Marlene.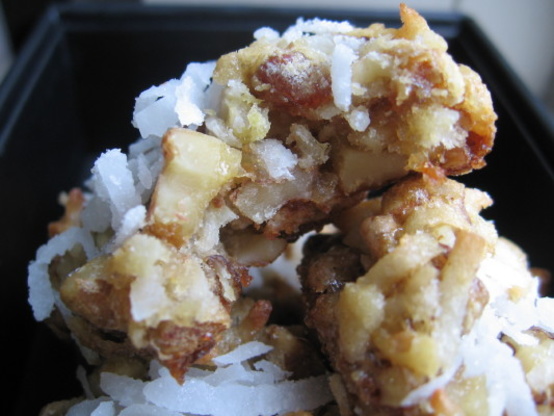 Found this recipe a while back, I think from a newspaper.

These are just AWESOME Jim. Loved the flavors (and the nuts of course ~ but I used pecans) and how easy these were to make. A definite keeper for the holiday cookie tray ~ so glad I found them! Made for your FOOTBALL POOL WEEK #1 WIN, September 2009!
Combine the walnuts, dates and brown sugar in a large bowl.
Add egg and half of the coconut, mix well.
Shape into balls, roll in remaining coconut.
Bake at 350 degrees for 12 to 14 minutes or until lightly browned.
Remove to rack to cool.