CandyTX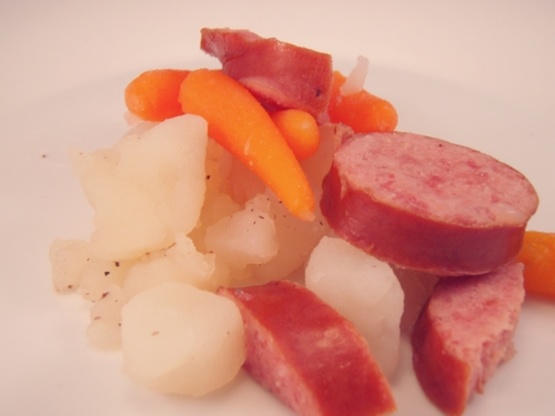 I found this recipe in a Pillsbury supermarket cookbook back in the 80's and I've been making it ever since.
In a large skillet, combine the kielbasa, potatoes, carrots, water and black pepper.
Bring to a boil; reduce heat.
Cover, simmer 10-15 minutes, or until vegetables are tender.
Stir in lemon juice.
Sprinkle with parsley.
Serve hot.